(Part 1 – Split System Air Conditioners)
In warmer areas such as Queensland, air conditioners are often only used for cooling. This means that your air conditioner is left sitting idle during the cooler months of the year, collecting dust and debris. That's why it's always a good idea to give your air conditioner a quick spruce up in preparation for spring and summer to ensure that it is running efficiently.
Taking the time to prepare your split system air conditioner before turning it back on for summer can help prevent an untimely breakdown during a heatwave when most air conditioning technicians are booked days in advance. Read on for our top tips on preparing your air conditioner for summer or book a professional service for your air conditioner with your local AC specialists at Advanced Climate Solutions on 07 3206 3452.
How To Prepare Your Split System Air Conditioner For Summer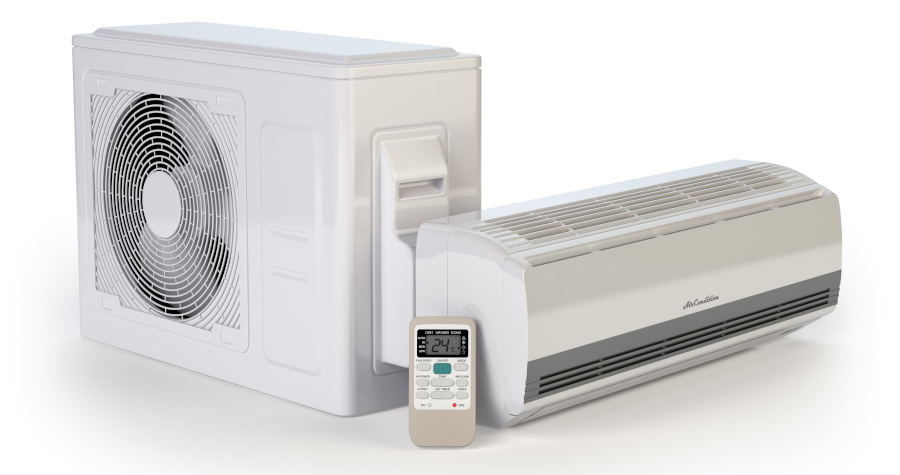 Clean Filters
Split system air conditioners use air filters to remove dust, debris, and other allergens from the air before it is circulated into your home. Over time, these particles build up in the filter and as a result, the filters in your air conditioner should be regularly cleaned or replaced.
Different AC models will use either reusable or disposable air filters. Depending on the type of filter used in your air conditioner you will need to either clean or replace the filter. Checking the filter before turning your air conditioner on for summer will ensure that it is running as efficiently as possible and improve the air quality in your home.
Conversely, neglecting the filters in your air conditioner can cause the filter to become clogged, obstructing air flow and allowing dust and debris held in the filter to re-enter the air circulating into your home.
If you're not sure where your air conditioner's filter is located, how to clean it, or which disposable filters to buy, ask your air conditioning technician at your annual service.
Clear Around Outdoor Unit
Another simple way to prepare your air conditioner for summer is by cleaning around the outdoor unit. Make sure that there are no leaves, grass, branches, or other debris around the outdoor unit that could impede airflow.
Additionally, consider covering your outdoor air conditioning unit with a tarp or air conditioner cover during the cooler months of the year when your air conditioner is not in use to prevent dirt and debris from accumulating in or around it.
Note: ensure that any covering of the outdoor unit is completely removed before turning on your air conditioner.
Change Mode & Temperature
If you use your air conditioner for both cooling and heating, prepare your air conditioner for the warmer months of the year by switching it to cooling mode. This may seem obvious, however, ensuring that your air conditioner is in cooling mode before your start using it for summer will allow you to set air conditioner timers for optimal temperature control before the major heat waves hit.
Redirect Louvres
Another thing to remember when switching your air conditioner from heating to cooling mode is to redirect the louvres. As warm air rises, the louvres on your air conditioner should be angled downwards when heating. So, in preparation for summer, use your AC remote to redirect the louvres upwards for optimal air circulation.
Book In Professional Service
Finally, consider booking your air conditioner in for a professional service. If you can't remember the last time your air conditioner was serviced then it's time to book some professional maintenance. It is recommended that air conditioners are professionally serviced at least once a year to not only extend the lifespan of the unit, but to also reduce the risk of breakdowns and repairs, and ensure that your air conditioner is running efficiently, reducing your power bill.

For quality air conditioning servicing at an affordable price, call your local AC experts at Advanced Climate Solutions. We offer reliable air conditioner installations, maintenance, and repairs Brisbane wide. Call us today on 07 3206 3542 for a free quote.