Air Conditioning Service Brisbane | Servicing & Maintenance
Air Conditioning Servicing & Maintenance Brisbane
Just like your car or anything other machine with moving parts, air conditioners require regular maintenance and servicing to keep them running efficiently. In fact, regular air conditioner servicing can save you money on running costs and by preventing unnecessary damage or repairs.
Advanced Climate Solutions offers quality air conditioner maintenance plans for both residential and commercial AC units. Keep your air conditioner running efficiently all summer long and prevent costly breakdowns with our quality Brisbane air conditioner maintenance services. Our team of experienced mechanics provide cost effective breakdown solutions, with technicians on call 24/7 for emergency breakdowns.
Call ACS today on 0403 254 272  for quality air con maintenance and servicing at a competitive price!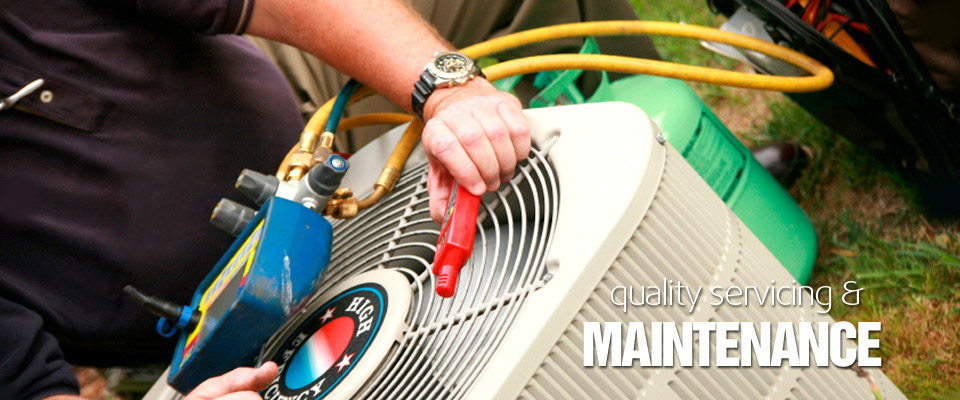 Air Conditioning Preventative Maintenance
Advanced Climate Solutions provides reliable commercial and residential air conditioning maintenance. We also offer emergency breakdown services for all of your air conditioner repair needs. Regular preventative maintenance is the key to ensuring that your aircon doesn't unexpectedly breakdown in the middle of summer and to avoid costly repairs down the line.
For All Your Air Conditioning Sales & Service Needs
Why is Air Conditioning Servicing and Maintenance Crucial?
Faulty air conditioning systems consume too much energy, thereby increasing your expenditure.

Small problems need to be fixed in time, lest they snowball and might cause breakdown of the entire system.

Inefficient cooling systems increase humidity of the interiors and make the space too stuffy or uncomfortable.

Well maintained air conditioners enjoy an increased lifespan.
Having your air conditioner regularly inspected and serviced by a trained professional will ensure that any issues or damage are identified early before more damage can be caused, saving you money on AC repairs. Additionally, catching potential issues early will reduce the risk of your air conditioner breaking down and extend the lifespan of your AC unit.
Why Advanced Climate Solutions?

Advanced Climate Solutions offers flexible maintenance plans. We offer:
General preventive split system and ducted air conditioning maintenance that ensures that your residential and office air conditioning units do not run into major problems.
Emergency air conditioning servicing and maintenance when the unit suffers a sudden breakdown.
We invest a lot of money and resources in training our technicians so that they can give you the best service. With exposure to the latest technology through regular skill gradation workshops, our technicians can detect every tiny problem in your air conditioning system and fix it in time.
We also house high quality equipment required for servicing the units and mending all faults.
Whether you've just installed a new air conditioning system, your electricity bill has started to go up unexpectedly, or you can't remember the last time your AC was serviced, give us a call. We'll make sure that everything is running smoothly and efficiently, reducing running costs as well as the risk of future breakdowns or repairs.