Air Conditioning Brisbane Bayside – Installs & Repairs
Redlands Brisbane Bayside Air Conditioning – Advanced Climate Solutions
Advanced Climate Solutions are your local air conditioning experts. Based in Thornlands we are ideally situated to service all of Brisbane Southside including Logan and the Redlands. The team at ACS believe in providing quality air conditioning installations and servicing at great prices.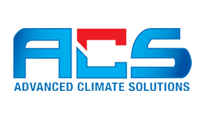 ACS is a business built off of years of air conditioning experience and a long history of satisfied customers. Our team consists of highly trained technicians qualified to perform all tasks necessary for the installation, service, and repair of split system, window units, and ducted air conditioning.
If you need reliable service and quality installations contact your Redlands Air Conditioning experts. Call us today on 0403 254 272 or fill out our contact form to get in touch with one of our highly trained air conditioning technicians.
Emergency Breakdown Services Redlands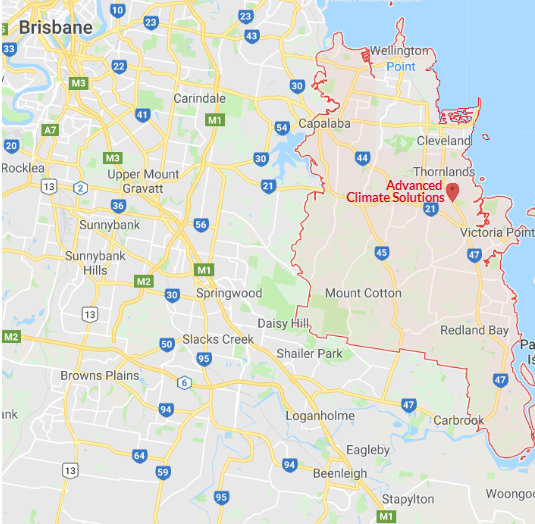 Advanced Climate Solutions is located in the heart of the Redlands. We offer every air conditioning service you could need from regular maintenance and installations, to emergency breakdown services.
Advanced Climate Solutions can provide emergency air conditioning breakdown services quickly as we are located in the heart of Redlands region, close to every suburb within the Redlands including Redland Bay, Mount Cotton, Victoria Point, Thornlands, Sheldon, Capalaba, Alexandra Hills, Cleveland, Wellington Point, Ormiston, Birkdale and Thorneside
We know how stressful running a business can be without the added stress of a broken down air conditioner. In fact, a Queensland business with no air conditioning in the summer, or even spring, can be the difference between customers browsing your store for hours or leaving quickly due to discomfort. That's why we offer our quick response emergency breakdown services for both commercial and residential air conditioning units.
You can rely on Advanced Climate Solutions to keep your air conditioner running smoothly all year round. For fast, reliable 24/7 emergency breakdown services, call Advanced Climate Solutions any time on 0403 254 272
Reverse Cycle Air Conditioning Redlands
We also offer reliable reverse cycle air conditioning services Redlands, for year-round comfort. Reverse cycle air conditioning is the number one choice for comfortable living, providing a cool and relaxing atmosphere in the summer, as well as warm and cozy heating in the winter.
Advanced Climate Solutions offers reverse cycle air conditioning installations, repairs, and servicing Redlands and Brisbane wide. If you're looking for an all-in-one air conditioning solution that cools in the summer and heats in the winter, look no further than ACS.
Experienced Air Conditioning Technicians
Our highly trained air conditioning technicians are fully licensed and insured to provide safe and efficient air conditioning service Redlands, Logan and Brisbane wide. Additionally, as our business is based local to the Redlands, our air conditioning technicians they are already familiar with the surrounding area. This means that you can count on quick response times.
We strive to provide a great customer service experienced every time by providing reliable air conditioning services completed to a high standard, and for a great price.

Split system air conditioners are the wall-mounted air conditioning units that are most common in Brisbane homes. One of the main benefits of a split system air conditioner is that it provides a great way to control the temperature of a single space or area without paying to cool the whole house.
Additionally, you can install more split system air conditioners through the house or office as needed rather than having to pay to cool the entire home or building upfront.
If you're looking for a cost effective and energy efficient cooling solution, a split system air conditioner could be the answer. Give us a call today on 0403 254 272 for expert advice on the best type and size of air conditioner for your needs, or fill out our contact form and we'll get back to you.
Ducted air conditioning is a whole-house or office cooling solution. This is because a ducted air conditioning system can be used to circulate cool air into multiple rooms via air ducts that are typically installed in the roof.
One of the key benefits that ducted air conditioning provides is that a single unit can cool an entire home or office. The downside is that if not all homes in the house are in use, you will still be paying to cool them. However, to accommodate for this and increase the energy efficiency of ducted air conditioning systems, many ducted AC units now come with a zoning feature that allows you to shut off cooling to different areas of the home when not in use.
Additionally, ducted air conditioners are usually house in the roof of the home, with discreet air ducts as the only visible sign that there is any air conditioning in the room. This provides minimal disruption to the aesthetics of the home or office.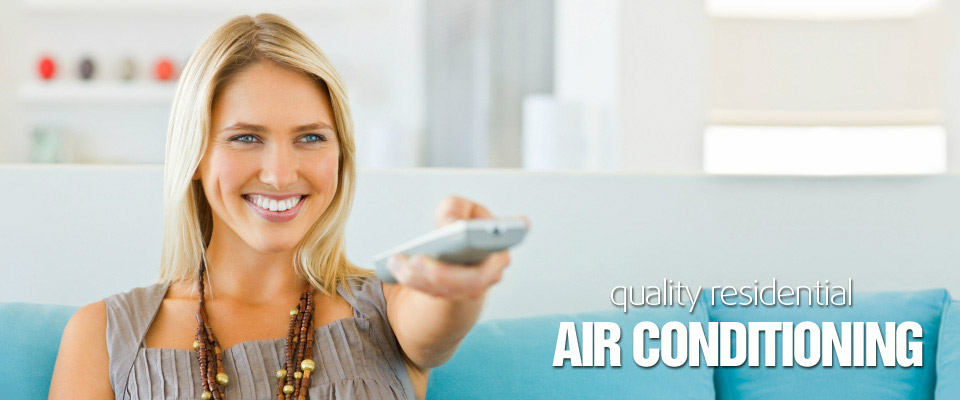 Advanced Climate Solutions offers a range of residential air conditioning solutions including both ducted and split system air conditioners. Whether you have a small apartment or a two storey home, we'll find the perfect cooling solution for your needs.
We not only install residential air conditioners, we also offer servicing and maintenance on residential units including a 24/7 emergency breakdown response service. For a free quote on any of our air conditioning services call 0403 254 272 today.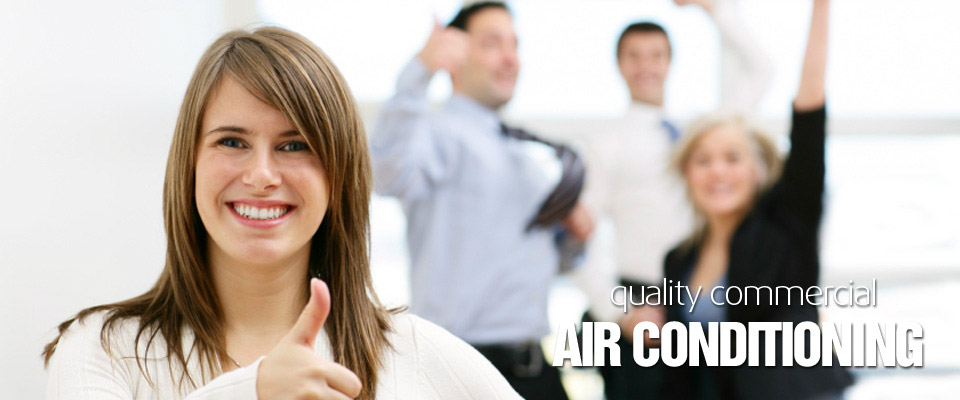 We also offer commercial air conditioning services whether it's a retro fit of an existing plant or a new install. Our team are fully licensed and insured to provide quality commercial air conditioner installations Redlands, Brisbane, and Logan wide.
We can tailor an air conditioning solution to suit your budget and cooling needs and we offer energy efficient commercial air conditioners for a high return on investment. From ducted air conditioning units to VRV units and even BMS systems, ACS will get the job done right the first time, every time.
We also offer commercial air conditioner maintenance contracts and 24/7 emergency response breakdown services that will keep your commercial air conditioner running smoothly all year round.
Air Conditioner Repairs
Alongside 24/7 emergency breakdown services, we also offer reliable and affordable air conditioning repairs Redlands, Brisbane and Logan wide. We keep our service vehicles fully stocked with spare parts for a range of different air conditioner models and manufacturers to ensure we can get your air conditioner fixed as soon as possible.
Whether you need a minor repair on a new air conditioner or a major repair to extend the lifetime of an older air conditioner, Advanced Climate Solutions has the answer. And if it can't be fixed (or it's not worth it for you) we can offer expert advice on the ideal new air conditioner to suit your needs.
Air Conditioner Maintenance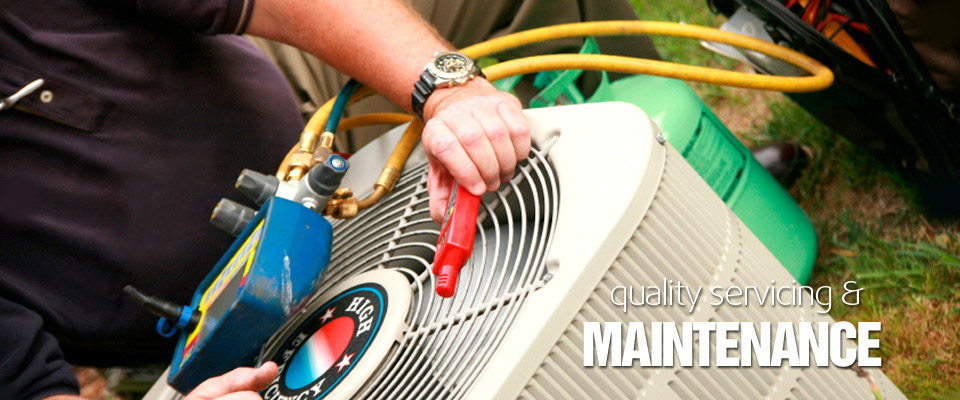 We also offer reliable air conditioner maintenance Redlands wide that will keep your air conditioner running smoothly all year round. From commercial air conditioner maintenance contracts to home air conditioner annual servicing, we do it all.
Not only will professional air conditioner maintenance reduce the risk of costly breakdowns and repairs. Ensuring that your air conditioner is well maintained can also improve energy efficiency and reduce day-to-day running costs. If you need quality air conditioner maintenance at a great price, look no further than ACS.
Air Conditioning Installations
ACS provides quality air conditioner installations for both split systems and ducted air conditioners Redlands wide. Our highly trained team is fully licensed and insured to ensure that your air conditioner installation is completed quickly, safely, and to a high standard. This is important as a poor AC installation can negatively affect the efficiency of the unit and drive up your power bills.
When it comes to quality air conditioning installations, we let our long history of satisfied customers speaks for itself.
Daikin, Mitsubishi, Actron, & More!



Advanced Climate solutions offer air conditioning services on both split system and ducted units. Our team has experience with all of the big brands in Australian air conditioning including Daikin, Mitsubishi and Actron. We offer aircon repairs, and servicing and maintenance, and air conditioning installations Redland bay wide.
If you want quality services and advice on air conditioning Redland Bay wide, call the experts. Call ACS on 0403 254 272.
Quality air conditioning services Bayside wide including Alexandra Hills, Cleveland, Mount Cotton, Redland Bay and Wellington Point