Once you know
what type of air conditioner
you want, whether it be
split system
or
ducted air conditioning
, and have worked out
what size air conditioner
you will need, there are a few other factors to consider before making the purchase. These include the energy efficiency of the unit, included warranty, unit and installation cost, as well as the unit manufacturer.
Want personalised professional advice?
Call Advanced Climate Solutions Now on 07 3206 3542
Energy Efficiency
When choosing which unit to buy one of the most important factors to take into consideration is energy efficiency. This is because the energy efficiency of the unit will directly affect its running costs. And as most air conditioners have an expected lifetime of around 10 years, the unit running cost will likely be the biggest cost associated with owning an air conditioner.
To compare the energy efficiency of different models, check the energy rating label (this is the label that shows a star rating of the energy efficiency of an appliance). If an air conditioner doesn't have an energy rating label, you can use the GEMS Registration Database to check the energy efficiency performance of any air conditioner.
Warranty Included
You should also consider the warranty included with any air conditioning units you are looking to purchase. Depending on the manufacturer, air conditioner warranties can range from 5 to 15 years. This can be a deciding factor when choosing which manufacturer to go with as it can mean the difference between free repairs under warranty for an additional 10 years.
Note: in order to claim under warranty the unit needs to be installed according to the manufacturer's instructions and regularly maintained as outlined by the manufacturer.
Unit Cost
For most people, unit cost is one of the most important factors when choosing which air conditioner to buy. After all, if one manufacturer is offering a 2.5kW air conditioner for $200 less than another, which are you likely to choose? However, when choosing an air conditioner based on cost it is important to take into account the purchase price, installation cost, and running costs.
Installation Cost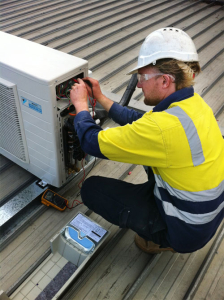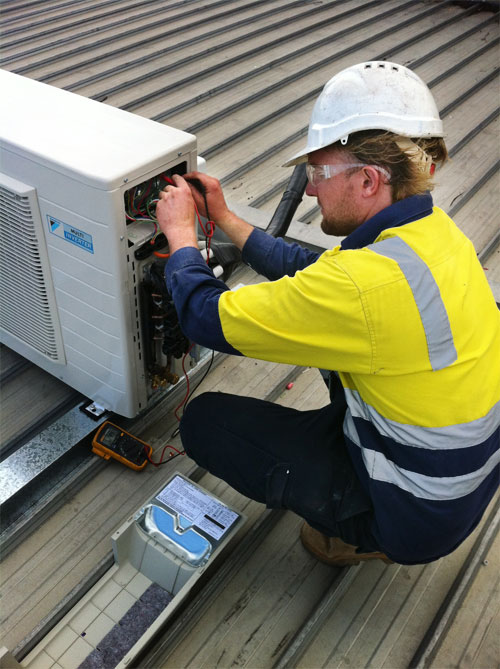 An air conditioner installation can cost anywhere from $600 to $5500 depending on the type of unit and installation (not including unit cost). If possible, try and find an air conditioning company that can both supply the unit and perform the install as you are likely to get a better deal this way. Additionally, this will ensure that the air conditioner is installed according to the manufacturer's instructions.
Another benefit of having the same company supply and install your air conditioner is future maintenance and repairs. As they supply the original unit from the manufacturer they are likely to have spare parts readily available when your unit requires repairs.
If you're looking for an air conditioning installation in Brisbane call Advanced Climate Solutions. We supply and install air conditioners from all of the main air conditioner manufacturers on the market. We also offer air conditioner servicing and repairs to keep your unit running smoothly from the day it is installed to the day it is replaced. Call us today on 07 3206 3542 for a free quote.
Manufacturer Reputation
Finally, when choosing which air conditioning unit to purchase it is important to take into account the unit manufacturer. Are they a well-established brand? What after purchase care do they offer? This is important as not all manufacturers are equal, and some offer much better customer service after purchase than others.
Additionally, your air conditioner is likely to last for around 10 years, so choosing a well known and established manufacturer will ensure that your air conditioner's manufacturer is still around to supply spare parts when your unit requires repairs.
You should also take into account the reputation of the manufacturer. Do some research and find out if their customers are generally happy with the quality of their products.
In summary, once you have compared energy efficiency, included warranty, unit cost, installations cost, and manufacturer reputation, you should be able to find an air conditioner that will stand the test of time and meet all of your cooling needs.

If you're not sure which air conditioner is best for you call your local air conditioning experts at ACS on 07 3206 3542. We can offer unbiased, expert advice on which air conditioner is best for you. We also offer quality air conditioning installations Brisbane wide at great prices!
Related Articles:
Ducted or Split System Air Conditioning? | How To Choose The Right Air Conditioner ( Part 1)
How To Choose The Right Size Air Conditioner | How To Choose The Right Air Conditioner (Part 2)