With the significant increase in townhouses and apartment buildings in Brisbane over recent years, the renter's market has become more competitive than ever. It's no longer enough to simply purchase an investment property and expect it to stay tenanted as more homes and apartments means more flexibility and choice for renters.
This means that you will need to ensure that your property stands out to potential tenants, is well presented, and has the right features to attract your target renters.
In fact, a well prepared property will not only attract the right tenants, ensuring that your property is quickly filled, it can also increase the weekly rent that you will be able to charge. Creating a property that stands out and is attractive to a wide range of potential tenants will also afford you the luxury of choosing your ideal renters, protecting your investment from rental nightmares such as property damage, broken leases, and more.
5 Simple Home Upgrades To Attract New Tenants
1) Add Storage
One of the simplest home upgrades you can make to help attract new tenants to your property is adding storage. This is particularly important in smaller rental properties, such as apartments or townhouses, as well as if you are looking to attract long term tenants. This is because most long term tenants will be looking for a property with good storage capacity to ensure that the house is equipped to accommodate their needs throughout the tenancy.
Consider what areas of your home have the space to add more storage, whether it's a built in wardrobe, additional linen closet, extra shelving in the bathroom, or built in shelving elsewhere in the home.
2) Add More Light
Adding more light will make your property appear lighter and brighter, more spacious, and more welcoming, helping to attract new tenants. There are a number of ways to brighten up a property, from painting the walls and kitchen cabinets in a lighter colour, to upgrading the lighting.
Adding more or larger windows will also help your property to appear brighter, letting more natural light in, and creating the illusion of a more open space. Additionally, properties with big windows tend to rent for a higher price than similar properties with smaller windows.
3) Install Air Conditioning
In hot climates such as Queensland, air conditioning is a must, and is one of the most sought after features in a rental property. In fact, many renters will immediately rule out a property without some sort of air conditioning, regardless of its other attractive features.
Installing an air conditioner can also help to widen the appeal of your rental property to those with asthma and other respiratory conditions, as well as families with children and senior tenants who value air quality.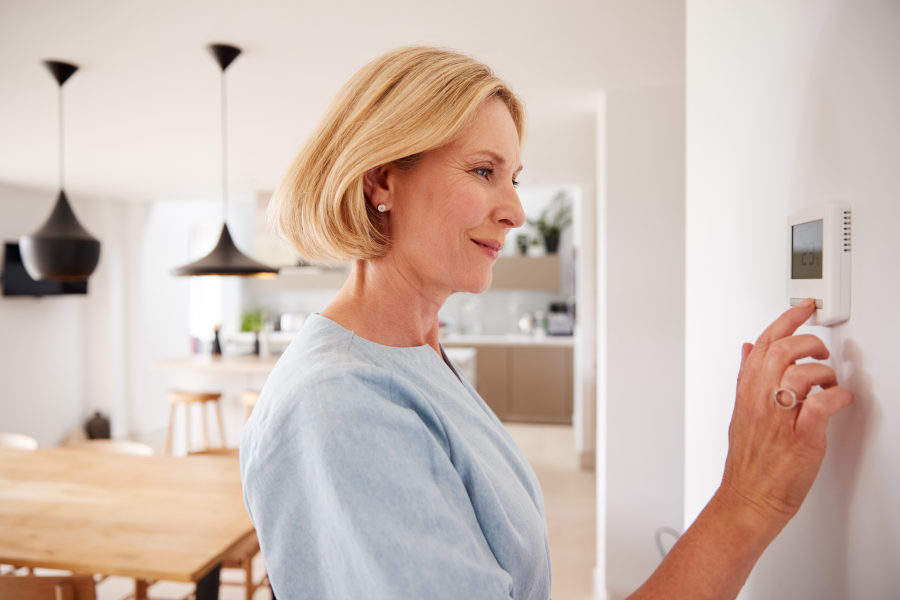 In addition to helping attract potential tenants and broadening the appeal of your property, installing an air conditioner will also allow you to charge a higher price for rent, for an immediate return on your investment.
Advanced Climate Solutions offers affordable air conditioning installations and AC services Brisbane wide. Call us today on 07 3206 3542 for a free quote for AC installation in your investment property.
4) Install A Dishwasher
For many renters, a dishwasher is considered a given, as there are typically more homes on the market with a dishwasher than without. This means that if your rental property does not have a dishwasher you are putting yourself at a disadvantage to your competition.
In fact, if the difference between your property and another in the same area with similar features is that theirs has a dishwasher and yours doesn't, there's no question as to which property will be chosen. Thus, installing a dishwasher in your rental property is a great way to help attract new tenants that requires minimal maintenance once installed.
5) Professional Photos & Advertising
Another key step in preparing your property to attract new tenants is investing in professional photos and advertising. No matter how you upgrade your property to attract tenants, if you fail to properly advertise you are unlikely to see a great interest from prospective tenants.
Ask your property manager what their plan is for marketing your property, ensuring that professionally written property descriptions and images are used. This will help your property to be advertised in its best light, leading to an increase in viewings and a higher chance of a quick and painless rental process.
Where possible, consider professional staging for your property while it is on the market to further increase the chance of a speedy rental.