Daikin Premium Inverter Ducted Air Conditioner Brisbane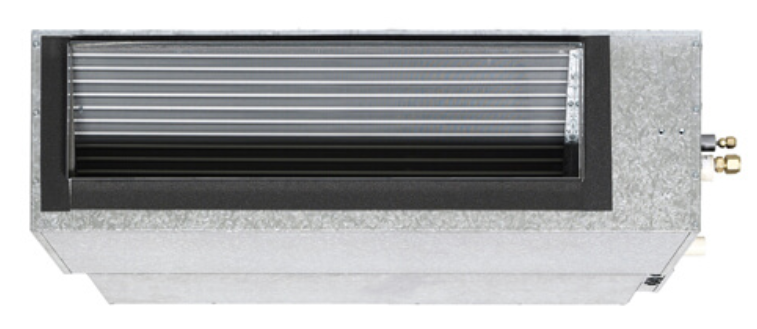 Premium Inverter – Ducted AC
Type: Reverse Cycle (heating & cooling)
Sizes: 5.1kW, 6.0kW, 7.1kW, 10.0kW, 12.5kW, 14.0kW, 16.0kW, 18.0kW, 20.0kW, 24.0kW
The Daikin premium inverter ducted air conditioner is designed to deliver maximum capacity output with a compact unit size. With industry leading energy efficiency, R22 retrofit capability, and a minimalist design, the premium inverter ducted system is designed to fit into any home. If you want an air conditioner that provides year round comfort throughout the entire home without excessive energy consumption, the premium inverter system could be the solutions you've been waiting for.
Key Features
Retains Field Piping From Existing R22 Ducted System For Cost Effective Retrofit
Automatic Reduced Noise At Night For Uninterrupted Sleep
Uses Inverter Technology To Quickly Reach & Steadily Maintain The Desired Temperature
Wide Operating Capacity For Temperature Control In Extreme Climates (max ambient temperature in Cooling 46°CDB and Heating -15°CWB)
Made To Australian Standards, Specifically Designed For The Harsh Australian Climate
Call Advanced Climate Solutions today on 0403 254 272 for quality Daikin air conditioner installations Redlands and Brisbane Southside wide.
Note: All products listed on our website are subject to availability. Features are subject to change, please consult the technician upon purchase. For more information call 0403 254 272 or fill out our contact form.
Indoor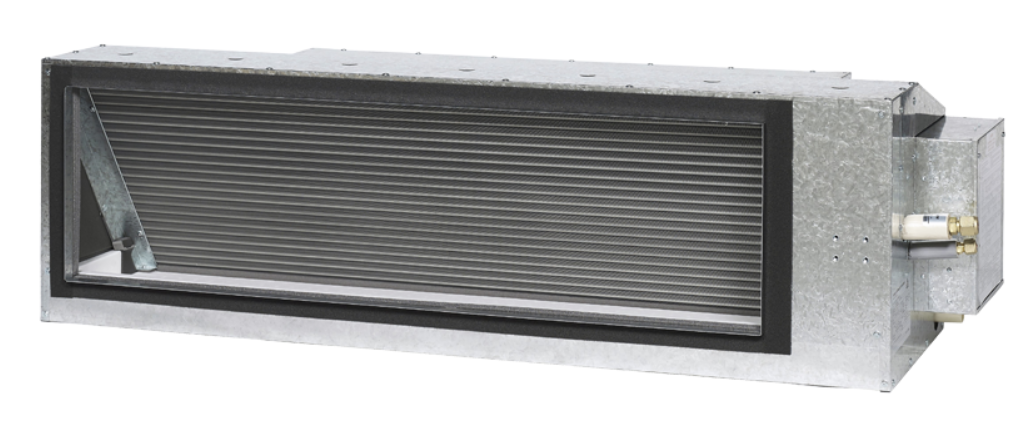 Outdoor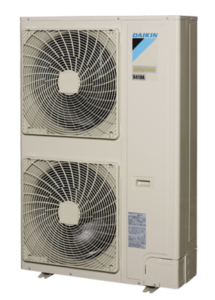 Controllers
Nav Ease Controller
Automatically Turns On When Room Temperature Drops Below 10°C
Ability To Set Temperature Range Limit To Reduce Energy Use
Schedule Automatic Operation To Suit Your Lifestyle
Temporarily Boost Heating Or Cooling For Quick Results
Ability To Set Time Where Air Conditioner Automatically Turns Off (After 30 – 180 minutes)
Zone Controller
On/Off Timer
Individual Zone Control For Up To 8 Zones (requires zone controller)
Automatic Switch From heating To Cooling As Weather Changes
Program Times To Open & Close Individual Zones
Automatic Filter Clean Reminder
For All Your Air Conditioning Sales & Service Needs
Technical Specs
Available Options
System: Reverse Cycle
Capacities: 5.1kW, 6.0kW, 7.1kW, 10.0kW, 12.5kW, 14.0kW, 16.0kW, 18.0kW, 20.0kW, 24.0kW
Indoor Type: Ducted
Power Supply: 1 Phase, 220-240, 50Hz or 3 Phase, 380-415v, 50Hz
Refrigerant: R410A
A ducted air conditioning system will ensure that every area of your home can be kept at a comfortable temperature, winter and summer long. Call Advanced Climate Solutions on 0403 254 272 for all of your air conditioning needs, from installations and replacements to servicing, maintenance, and even emergency breakdowns.