Ducted air conditioning
maintenance is an important part of owning a ducted air conditioner. Regular
servicing and maintenance
will ensure that your air conditioning unit is energy efficient and can also extend the lifespan of the unit, prevent costly repairs, and even provide health benefits for your entire household or office.
If you're looking for quality ducted air conditioning servicing and maintenance Brisbane at an affordable price, call Advanced Climate Solutions today on 0403 254 272.
For All Your Air Conditioning Sales & Service Needs in Brisbane
Get A Free Split System or Ducted Air Conditioning Quote Call ACS Today
The Benefits Of Ducted Air Conditioning Maintenance
There are many benefits to regular ducted air conditioning maintenance including:
Prevent Costly Repairs
One benefit of regular air conditioning maintenance is preventing costly repairs. This is because neglecting something as simple as a dusty air filter can lead to damaged internal components, a complete system breakdown, and costly repairs.
However, when your ducted air conditioning system is professionally serviced, your air conditioning specialist will clean and inspect the whole system. This means that if there is a problem with the unit, the technician will be able to identify and fix it before more damage is caused that could potentially leading to a costly unit breakdown.
Increase Efficiency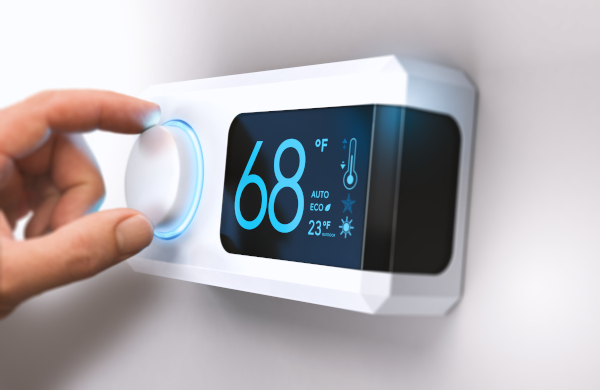 Another benefit of regular preventative maintenance is increased efficiency. When the internal components of an air conditioning unit become clogged with dust and other debris, it can reduce the airflow through the system. This causes the system to have to work harder to cool a room, using more electricity than usual.
During a scheduled service, your air conditioning technician will clean or replace clogged air filters as well as check for dust and debris within the air conditioner. This will ensure that your air conditioner is working as efficiently as possible when cooling your house, reducing your energy bill.
Extend Lifespan
Regular preventative air conditioning maintenance can also extend the lifespan of your unit. This is because, during your scheduled service, your air conditioning technician will inspect all elements of the air conditioner. This allows them to catch and fix any problems at an early stage, preventing the cause of future damage to the system and potential system breakdowns.
Additionally, regular maintenance will ensure that your air conditioner is running at maximum efficiency. This will extend the life of your system, as an overworked air conditioner will cause the internal components to age prematurely, reducing the expected lifespan of the unit.
Health Benefits
Regularly servicing and maintaining your air conditioning unit can also have health benefits for the entire household. This is because a well maintained air conditioner filters outside air to remove allergens and other particles, improving the air quality of your home.
However, if an air filter is not regularly cleaned or replaced, it will become clogged with dirt, dust and other particles, eventually causing those particles to enter your home, reducing the air quality.
DIY Ducted Air Conditioner Maintenance
When it comes to ducted air conditioning maintenance, most things will need to be looked at by a professional HVAC technician due to safety reasons. However, regularly inspecting and changing the air filter in your unit can prevent breakdowns and reduce the number of times that you need to call in an air conditioning specialist.
When To Change Air Filters In A Ducted Air Conditioner
Regularly changing the air filters in a ducted air conditioning system will keep your air conditioner running at maximum efficiency. Although your HVAC technician can do this for you during your annual service, air filters on a ducted air conditioner should be inspected, and replaced if needed, at least once a month during peak use.
Some air conditioners will display a message when the filters need cleaning, however, if your model does not, you will need to regularly inspect the filters in the system. If an air filter appears to be dirty or clogged with dust, you will need to clean it or replace it.
Ducted Air Conditioning Filter Replacement
Some air conditioners will have disposable filters and some will have reusable ones. The easiest way to find out which filter your air conditioner uses is to ask your HVAC technician. Additionally, if your unit has disposable air filters, ask your AC technician to order some in for you to ensure that you are replacing it with the same type of filter.
Before inspecting the air filter in your ducted air conditioner, cut off all power to the unit at the main breaker panel of your home. Once power to the system has been cut off, open the return air grill (this is the vent on the roof or wall where air is circulated back into the system), and inspect the air filter for excessive dust and dirt.
If the filter is full of dust, slide it out and use a vacuum to remove the lint from the filter. Then, wash it down with warm, soapy water to remove the remaining dust. Once the filter is clean, allow it to dry completely before inserting the filter back into the grill.
Conversely, if your air conditioner uses disposable filters, simply slide out the dirty filter and slide in a new one.
When To Call A Professional
Neglecting the maintenance of your air conditioner or prolonging repairs can cause premature system breakdowns. Although there are some maintenance tasks that can be done without the assistance of a professional, ducted air conditioners require regular maintenance to be conducted by an air conditioning specialist. This is due to the fact that the system is comprised of electrical components that should only be handled by trained professionals.

Advanced Climate Solutions offers professional air conditioning services at competitive prices. Call us today on 0403 254 272 for friendly, professional service that will keep your air conditioner running smoothly all summer long. Our highly trained air conditioning technicians are on call 24/7 for all of your air conditioning needs.