Air Conditioning Installation Brisbane
Professional air conditioner installations completed to a high standard helps to ensure that the air conditioner is energy efficient to run and stands the test of time.
An air conditioner that is installed incorrectly or by someone without professional training can reduce energy efficiency and the overall lifetime of the unit. This means that the air conditioner will cost more to run, and will need to be replaced sooner than a correctly installed and maintained aircon.
Advanced Climate Solutions has a team of qualified, fully insured, and highly trained air conditioning technicians who are experienced in providing quality air conditioning installations in both residential and commercial applications.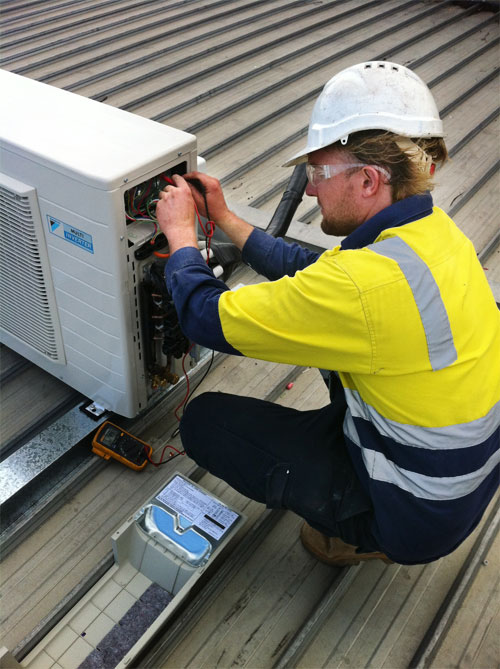 From helping you choose the best air conditioner for your needs to providing quality installation and aftercare services, Advanced Climate Solutions has got you covered. Our experienced aircon technicians keep up-to-date on all industry news and advancements to provide you with expert advice on the latest in air conditioning.
We provide quality air conditioner installations Brisbane wide for both home and commercial applications including offices, retail stores, and restaurants. For reliable air conditioning services at an affordable price, call ACS today on 0403 254 272 or fill out our contact form.
For All Your Brisbane Air Conditioning Sales & Service Needs
Get A Free Split System or Ducted Air Conditioning Quote Call ACS Today

Why Advanced Climate Solutions
Advanced Climate Solutions is the number one choice for air conditioning services in Brisbane. We provide quality air conditioning services on all major brands of air conditioners on the Australian market such as Daikin, Actron, Mitsubishi and more. Our vans are kept fully stocked with all of the equipment needed to install a standard air conditioning unit for quick response installation services.
Additionally, our team of qualified air conditioning technicians are constantly upgrading their skills to provide a consistently high standard of service at every job, big or small. At ACS our top priority is customer satisfaction which is why we treat every home we enter as if it were our own, providing quality air conditioning services and leaving the area clean and tidy when the job is complete.
Based in Thornlands on Brisbane's Southside, ACS provides quick response air conditioning services and installations Brisbane, Logan and Redlands Bayside wide. We have experienced AC techs on call 24/7 for all of your air conditioning needs including emergency breakdowns. Call us today on 0403 254 272 for expert advice and a free quote.

Split System Air Conditioner Installation
Split system air conditioners are one of the most popular air conditioners found in QLD homes. Their popularity can be attributed to a number of factors, including efficiency and affordability. Split system air conditioners have an indoor and outdoor component. The outdoor unit houses the compressor and condenser, which are the system's cooling components, and the indoor unit houses the fan and evaporator.
Advanced Climate Solutions service the Greater Brisbane area and are trusted by leading building companies such as Brighton homes. We service, supply and install split systems from the leading brands in Australia, including Daikin, Mitsubishi and Australian made and owned Actron Air. Call Advanced Climate Solutions today on 0403 254 272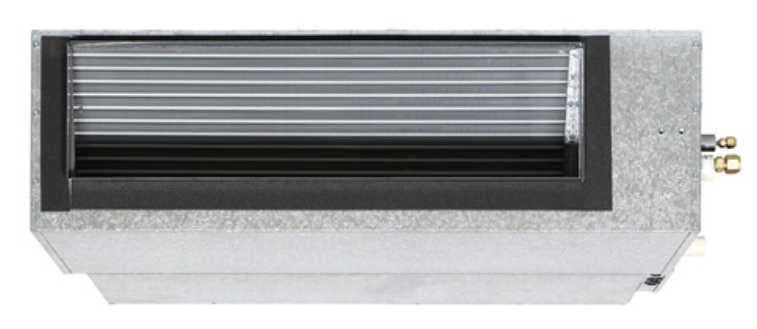 Ducted Air Conditioner Installation
Ducted systems are a popular choice for when you want to cool the whole house, office or a group of rooms. Like split system air conditioners ducted systems also have two parts: the outdoor system and an indoor system that is usually positioned in the roof. A ducted system is typically made up of 5 components: the fan, refrigerant, compressor, heat exchanger and the ducts. In a ducted system, cold air is blown from the indoor system into the ducts that channel the cold air throughout the house. Advanced Climate Solutions has access to supply, install, and service some of Australia's leading brands, including Daikin, Actron Air and Mitsubishi Systems. Call us today on 0403 254 272 for a free quote and advice.
Below is a review from a customer that we were able to design a custom install plan to suit their needs.
"Yesterday, Andrew and his team installed 5 air conditioners in my home. I am very impressed! They listened to what my husband and I wanted, especially with regards to where we wanted the pipes to go. The team worked efficiently and came up with some creative ideas to some challenges that came up. Especially at the front of the house, where they made a brilliant plan to have the least amount of piping showing as requested by my husband.
They were professional, friendly, polite, organized and knowledgeable. The air con units blend in beautifully in every room and the workmanship in getting them up on the wall was neat, resulting in a fantastic finish.
I also appreciated being kept informed throughout the day on what they were doing and why they were doing things in a certain way. They cleaned up at the end of the day and left the house spotless. I would definitely recommend them if you want air con in your home. Now we are looking forward to summer this year as we will have a cool house to come home to! Thanks again Andrew and team :)"
– Riettevd M
The Advanced Climate Solutions team takes pride in the quality and workmanship of each air conditioning installation we take on. This is evident in the long list of satisfied and return customers who continue to choose ACS for all of their air conditioning needs. If you're looking for a quality air conditioning installation service you can rely on, look no further than Advanced Climate Solutions. Call us today on 0403 254 272 for quality air conditioning installations Brisbane wide!

Actron Air Conditioning Installers Brisbane
Advanced Climate Solutions are a local Brisbane business. That's why pairing up with Actron Air to install their air conditioning systems ticked all the boxes. Actron Air air conditioners are Australian owned, designed and made. Their air conditioners are made for the Australian climate by engineers who experience it first hand. Advanced Climate Solutions repair, supply and install Actron Air Conditioning Brisbane Wide.
Actron Air opened its doors in Australia as a small family air conditioning business in 1984. 36 years on, Actron Air is a brand recognised in Australian homes across the country. They are known for designing and manufacturing world-class air conditioning systems here in Australia. Being an Australian brand, you will never have to deal with International freight times or calls for warranty. Even their Air Conditioning Support line is based here on-site in Australia.
The team that designs Actron Air systems experience the Australian climate in day to day life. Our climate places demands on air conditioning systems that other parts of the world just don't share. The Engineers at Actron Air design their air conditioning systems for our unique and harsh climate. That is why more than a quarter of a million Australians use an Actron Air system.

Daikin Air Conditioning Installers Brisbane
Advanced Climate Solutions are a Daikin Authorised Dealer. We install Daikin Ducted and Split System Daikin Air Conditioning systems across Brisbane and South East QLD. Daikin is one of Australia's leading Air Conditioning brands, so they were an obvious choice for us to add to our range of air conditioning systems to install.
Daikin was launched in Australia in 1969 as Clarke Daikin Pty Ltd and today is Australia's number one air conditioning brand. With 50 years of experience in heating and cooling Australian homes, businesses and community projects, Daikin is a trusted name in the Australian air conditioning market.
Daikin believes in taking care of people and the planet. Daikin opened its first Australian full-scale manufacturing facility in Sydney in 2007. The head office in Sydney received a five-star NABERS rating in 2008. In 2013 Daikin introduced the first 7-star energy efficient split system air conditioner into the Australian market.
Daikin takes pride in designing systems that create comfort. They are used to dealing with the design obstacles of the harsh Australian climate. Daikin has created the standard of comfort for the areas that we live, work and play. Daikin split system air conditioners are approved by the National Asthma Council of Australia's Sensitive Choice program. They understand that being comfortable in an environment helps people feel at 'home'.
Daikin's after-sales support service gives you the peace of mind that when you have bought a Daikin system, you know that you will be looked after from install to everyday use.

Mitsubishi Air Conditioning Installers Brisbane
At Advanced Climate Solutions, we chose Mitsubishi Electric Air Conditioning as one of our three air conditioning brands for supply and install. We supply and install Mitsubishi Split System and Ducted Air Conditioning Brisbane wide with great prices and excellent service. Call Advanced Climate Solutions today on 0403 254 272
About Mitsubishi Electric
Since 1967 Mitsubishi Electric has provided Australian households and businesses with first-class technology. Mitsubishi Electric is a leading brand in the innovation space. They create the traction system for our trains, the giant screens at the MCG, the substations for our electricity grids and the satellites that carry our mobile phone data. Mitsubishi Electric also manufactures high-quality air conditioning systems that are used and loved worldwide. They know innovation, and they know Australia. Mitsubishi Electric values performance and dependability, with a passion for quality of life.