There are many factors that must be taken into consideration when choosing the best air conditioner for your townhouse such as how much indoor, outdoor, and ceiling space is available, as well as the guidelines set by the body corporate.
There are three main types of air conditioning units to consider when choosing the best air conditioner for your townhouse: split system, multi-head split system, and ducted.
Types Of Air Conditioners
Split System Air Conditioning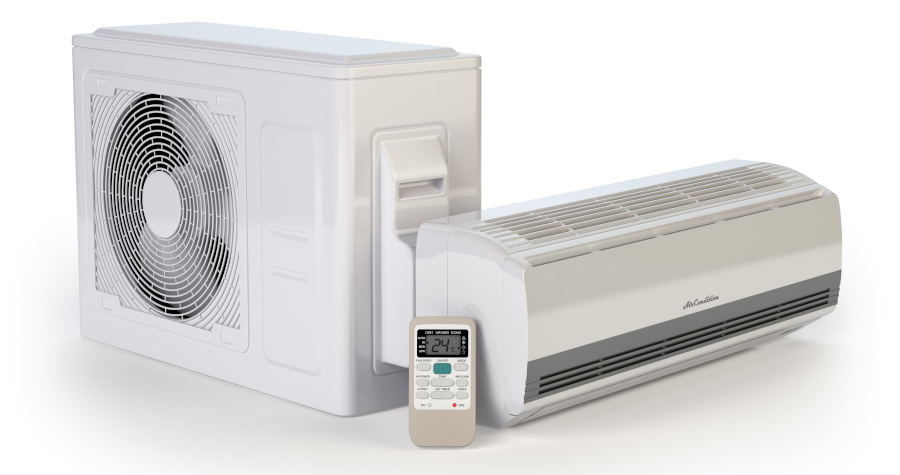 Split system air conditioners are a great option for efficiently cooling compact spaces. In fact, a single split system unit can be used to cool a combined lounge and dining area often found in townhouses depending on the size.
Reverse cycle split system air conditioners are also an option that will keep your home at a comfortable temperature year round with both heating and cooling capabilities.
One consideration when choosing split system air conditioning for your townhouse is that each wall unit requires an external unit to be installed. This can be tricky, and potentially costly, when outdoor space is limited and with the body corporate guidelines in place.
Additionally, split system air conditioners are only designed to cool one room or area, so to cool your whole house you will need to purchase and install multiple split system units. However, this also means that each unit can be individually controlled, set to different temperatures, and only cooling the rooms that are in use rather than having to cool the entire home every time the air conditioner is turned on.
Multi-Head Split System Air Conditioning
A multi-head split system works similarly to a split system air conditioner with an external unit and a wall mounted indoor unit designed to cool one room or area. However, as the name suggests, a multi-head split system unit can have multiple indoor wall units with a single external unit. In fact, some multi-head split system air conditioners can accommodate up to six indoor units with a single outdoor unit.
This is a great benefit when installing air conditioning in a townhouse as often the most difficult part is finding a place to install the external units that is not too close to the neighbours house while meeting the body corporate's guidelines. So, with a multi-head split system you can cool multiple rooms or areas of your home with a single outdoor unit, as opposed to a split system air conditioner that would require an additional outdoor unit for each area or room that needs to be cooled.
Ducted Air Conditioning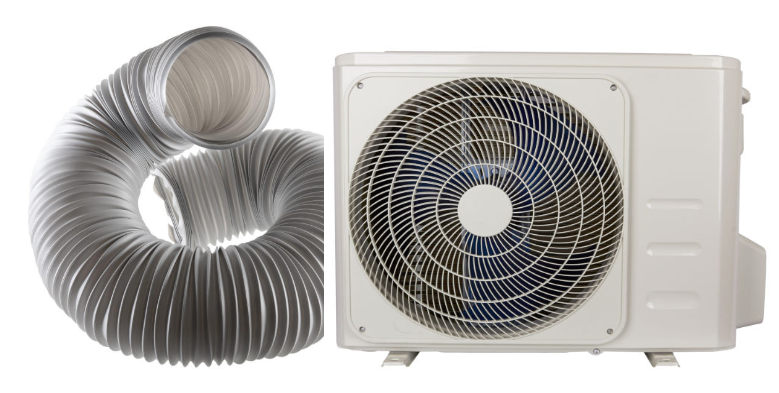 A ducted air conditioner is another great option for townhouse air conditioning. The benefit of a ducted air conditioning system is that it is a single, central air conditioning unit that can cool the whole house. Ducted air conditioners also have a longer life expectancy than split system units and add value to the property.
Additionally, ducted air conditioners are less intrusive as there are no bulky, wall-mounted units. Instead, the air conditioning system is installed in the ceiling with discreet air vents in every room to allow the cooled air to circulate throughout the townhouse.
One consideration when installing a ducted air conditioner is that when the AC unit is turned on, the entire home will be cooled no matter how much of the house is in use, which can drive up your power bill. However, many ducted air conditioning units now come with a zoning system that allows different zones of the house to be cooled individually when in use for increase energy efficiency.
As ducted air conditioners are typically installed in the ceiling, this air conditioning system may not be suitable for some townhouses with limited ceiling space. It is also a longer and more difficult installation process than other air conditioning systems which can make it harder to get the installation approved by the body corporate.
Installing Air Conditioning In A Townhouse
So, what is the best air conditioner for a townhouse? The answer depends on the cooling requirements of your household as well as the rules of your body corporate. For expert advice on choosing the right air conditioner for your needs call Advanced Climate Solutions today on 07 3206 3542.
We supply and install quality air conditioning systems from all major brands. Whether you need a small split system air conditioner or a ducted air conditioning unit to cool your entire home, ACS has the solution. We also offer ongoing servicing and maintenance to keep your air conditioner running smoothly and 24/7 emergency air conditioning repairs. Call us today for expert advice and a free quote.